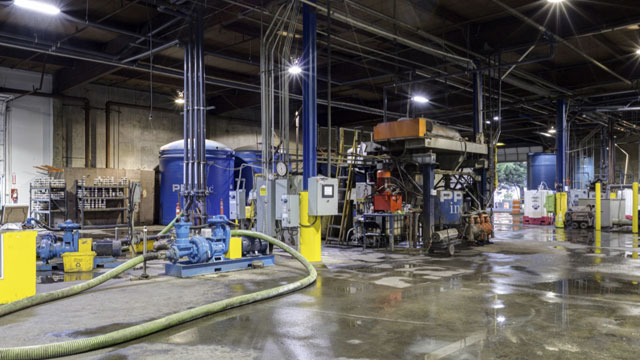 Patriot Environmental Services Expands into the Pacific Northwest
Wastewater Treatment Facility Purchase Further Establishes Patriots' Market Position
Patriot Environmental Services announced today the acquisition of a centralized wastewater treatment facility located in Portland, Oregon from PPV, Inc.
In addition to wastewater treatment operations, Patriot is launching a regional environmental services office — bringing its emergency response, biohazardous decontamination, industrial cleaning, and waste management expertise, along with its exceptional safety and compliance record, to the Pacific Northwest for the first time.
Operating since 2012 and located in the busy Northwest Industrial Area of Portland, Oregon, the facility has the capability to process up to 50 million gallons of wastewater per year through a state-of-the-art treatment system including an onsite laboratory and solid separation technology for waste streams with substantial suspended sediment (e.g., muds and sludges). Additionally, the facility is equipped with a fleet of tanker trucks, bin trucks, air movers, and sludge trailers providing transportation services to clients requiring cradle-to-grave management of their waste streams–from the point of generation all the way to final disposal.
"At Patriot, our focus is on providing clients with our rapid, quality environmental solutions regardless of the time or day. In addition, our facilities, compliance expertise and treatment technologies are a core offering we provide to the marketplace," says Patriot President of Waste Services, Josh Teves.
Patriot's new environmental services office is located at the facility and provides 24/7 emergency spill response, industrial cleaning and remediation services for which the company is best known throughout California and Nevada.